Core Community in Ludwigslust, East Germany, United by the Eucharist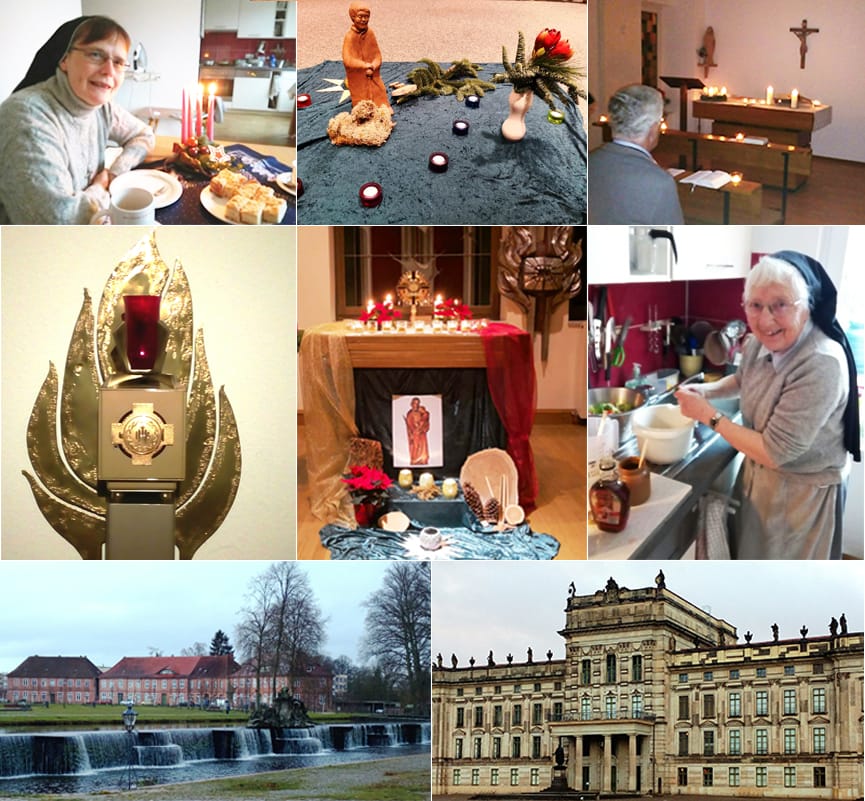 When Sr. Josefa Maria visited the small convent in Ludwigslust, situated between Hamburg and Berlin, she was astonished to find a core community gathered around the Eucharist. In the evening, about fifteen people met in the chapel of the convent for a well-prepared hour of adoration. The next morning at 6:15, eighteen people came for the Rorate Mass with candle light; then there was breakfast in the parish hall.
Together with Father Dr. Ludger Hölscher, Sr.M.Margreth and Sr.M.Thaddäa form the heart of this core community of people longing for a spiritual home. The parish responds to this longing by offering spiritual programs. In Parchim, for example, there was an Advent retreat weekend about the importance of Joseph in the history of salvation. Silence, night adoration, and a well-utilized opportunity to go to confession marked the weekend.
To fully appreciate the vibrancy of this community, one needs to consider that the eastern part of Germany had experienced a long period of oppression and impediments regarding the Christian faith until the fall of the Berlin Wall in 1989. The social environment is secular; only three percent of the people are Catholic.
Everybody is welcome in the small kitchen of the convent. Sr.M.Thaddäa knows how to treat the guests with delicious meals. In the parish, she maintains contacts with many elderly people; she prepares the liturgy and takes care of the flowers in the parish church. Sr.M Margreth works at Caritas where she has the opportunity to accompany staff members on their way of faith. The core community there is alive and well.
– Sr. Josefa Maria Bergmann